Known better as Karen THE Connector, Karen Fox spent 27 years educating thousands in the offline world on sales and marketing. She continues to educate her clients' one on one or in groups presentations helping them make sense of the Digital World of Marketing.  She is known for her patience and innate ability to communicate the simplicity of Social Media Marketing in a way those not born in this generation can understand.  Karen is creative and a Big Picture Visionary whose success since starting her marketing business in 2009 comes from her clients succeeding with a Greater ROI.  She is the one to call to help you tell your story in a way your fans become ambassadors.   She believes you should be the one to tell the world the truth about your amazing business and why they should do business with YOU!
When you find Karen THE Connector, you will usually find her surrounded by people as she loves connecting others in any area of need they have.  She truly is a social connector.  Karen The Connector shares the only way to network online and offline is by building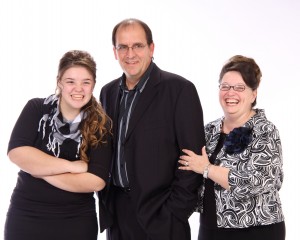 relationships.  She believes in everyone she meets and every person has value.  She also has a passion for adventures in technology/internet and helping anyone in business. She is thoroughly engrossed and immersed in Social Media and staying on top of the trends to help her clients.  She would tell you her favorite social media arena is Facebook.   She is most fulfilled when she is helping companies and individuals expand their market and brand by making sure they are optimized  and coaching them on the social media arenas such as Facebook, Twitter, LinkedIn, Fan Pages, Google+ Pinterest, YouTube, Instagram and Blogs.. If you ever get her started on Social Media you will see her passion shine through as she feels EVERY business needs a social media presence  if for nothing more than credibility!  Need help in any of those areas you will want to contact her as you will always get more than you pay for when working with Karen THE Connector.  She thrives on helping others achieve their goals.  Having a creative mind and love for people are the vehicles that move her in being able to help accelerate  you and your company forward for a greater ROI  (Return on Influence).
She has a tremendous amount of passion for sales and leadership after spending 27 years with a Direct Sales company building one of their largest and most profitable organizations in MO/IL.  She has won countless awards locally, regionally and nationally.  She brings so much to the term coaching with her extensive sales and marketing background.
She have been blessed with a Wonderful husband of 3o+ years, and she will share with you he is still the love of her life. They have been blessed with one amazing teenage daughter.  Her family is the fuel to her life as they are what makes her world go round.
Most people run or become ill when you ask them to speak.  Not Karen as she loves the stage. She feels this is the way to help so many achieve all they want in life.. the difference is what vehicles do we use to get there.  Her easy manner and there isn't a question you can't ask approach is what makes audiences leave and event with content to implement immediately and clearly understood.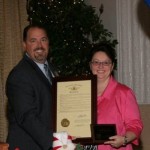 Karen just recently won the coveted SPIRIT Award at the Fenton Chamber of Commerce where she is very active as an ambassador.  Social Connector matches her Spirit in Connecting everyone she can even thought it means nothing monetarily to her.  She enjoys watching others succeed.  If you have never had the opportunity to see the Social Connector in action, you really need to.
Jeannie Braun , Executive Director, Fenton Area Chamber of Commerce

"Karen is the "GO TO" person for all of your Social Media questions and concerns. Karen stays informed and updated on all changes and upgrades regarding Facebook, Twitter, and LinkedIn. Karen's pleasant and engaging personality creates a positive learning experience for anyone wishing to learn and use this fairly new technology in their workplace."
Karen has recently been appointed to the Fenton Chamber of Commerce Board of Directors.  Anyone who knows her, they know how she feels about being a part of a Successful Chamber.  She understands and values Social Networking.
This month Karen was honored as the Ambassador of the Year with the Fenton Chamber of Commerce.   She believes in building STRONG relationships that lead to Outstanding Customers and referrals!