About Karen The Connector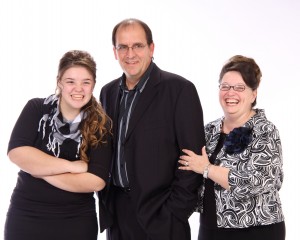 This first thing you will notice about Karen Fox who is better known as Karen THE Connector is her infectious smile and zeal for life. With Karen you get an unusual combination as you get an expert in Marketing and Sales. Typically, you don't get an amazing package like that in one person. She spent 20+ years educating thousands in marketing in the offline world. She has taken that to the digital age in 2009. Long before most knew what a tweet was or why you would want to link with someone on LinkedIn. She had extreme success with her previous company and won award after award. When that 50-year-old direct sales company closed their doors, it opened a whole new world. Literally the World Wide Web. She helps you tell your story in a way you never imagined. She sees things in a way that makes your company stand out in the crowd. Your reputation and story are online, you should be the one telling it. Karen believes no one knows your story better than you.
"Online or offline everything begins with a Relationship."
She is thoroughly engrossed and immersed in Social Media and staying on top of the trends to help her clients.  She would tell you her favorite social media arena is Facebook.   She is most fulfilled when she is helping companies and individuals expand their market and brand by making sure they are optimized and coaching and mentoring them on the social media arenas such as Facebook, Twitter, LinkedIn, Google+. Pinterest, YouTube, and Instagram. If you ever get her started on Social Media, you will see her passion shine through as she feels EVERY business needs a social media presence if for nothing more than credibility!  She thrives on helping others achieve their goals.  Having a creative mind and love for people are the vehicles that move her in being able to help accelerate you and your company forward for a greater ROI (Return on Influence).
"Social Media is not the end all be all in Marketing"
She has a tremendous amount of passion for sales and leadership after spending 27 years with a Direct Sales company building one of their largest and most profitable organizations in MO/IL.  She has won countless awards locally, regionally, and nationally.  She brings so much to the term coaching and mentoring with her extensive sales and marketing background.
She has been blessed with a Wonderful husband of 3o+ years, and she will share with you he is still the love of her life. They have been blessed with one amazing daughter who is away at college pursuing an Art Therapy degree.  Her family is her WHY. They fuel her passion as they are what makes her world go around. She is also quite active in her church from singing, teaching and of course their marketing.
Most people run or become ill when asked to speak.  Not Karen as she loves the stage. She feels this is the way to reach so many at one time to help them achieve all they want in life. The only difference is what vehicles do we use to get there.  Her easy manner and there isn't a question you can't ask approach is what makes audiences leave an event with action steps to implement immediately.