Looking forward to working with you!
Join us and other team members on Sat May 31st  9-1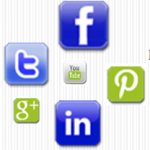 We will cover Facebook from Personal to Business.
The how to and how often to market.
The WHY of marketing.
The WHY Not of Selling on Facebook….
Why Facebook is your Best Marketing company
What difference does a Business Page make
You will need a personal profile set up on Facebook in order to glean the most from the class.  Click here for a pdf of How to sign up for Facebook Personal Account.  You may only have one PERSONAL profile.
Your Director Ronda cares enough, she asked for the BEST pricing I could give on this class as it is normally $79 per person… Yes it is a $50.00 Discount making it only $29 per person to those on her team.
 $29