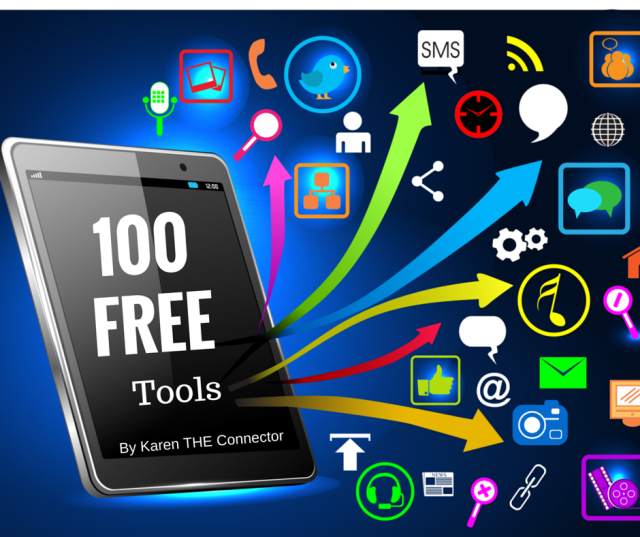 For a list of over 100 FREE tools with links fill out the simple form below.
Do you struggle with just the right tool to use in your business?  Do you wish there were FREE options?
There are many FREE tools but where do you find them?  RIGHT here in a simple list with detail description and simple click on link.
Once you fill out the form will receive a confirmation email.  Once that has been confirmed you will have
instant access to this incredible list of tools any business owner would be thrilled to have access to!
Many of these you probably would never find on your own.