[heading style="2″]

6 Social Media Experts
[/heading]
| | | | | | |
| --- | --- | --- | --- | --- | --- |
| | | | | | |
| Karen Fox | Josh Turner | Darlene Hull | Terry Brock | Aaron Corson | Monica McPherrin |
[addtoany]
July 10th  & 11th  A.M.
8:00-11:00   PT   
9:00-12:00  MT
10:00 -1:00  CT   
11:00 -2:00  ET
[box title="
MAKE A WISH FOUNDATION
" color="#C21515″]
We are not charging for this event, however we are asking you to make a min $10 donation to attend.   ALL proceeds will benefit
MAKE A WISH FOUNDATION
Our goal is to Make some Wishes come true for these terminal children.
[/box]
Please share this event and help some wishes come true…
[addtoany]
Each program will be recorded and available after the session.
Ferris Wheel of Facebook
This segment will cover:
Am I wasting my time on Facebook 

Is there any way to determine the ROI on Facebook

Why don't more people "LIKE" my page

Oh no, 3 new features on Facebook… what now and how do I use them?

How to share the RIGHT content for more ENGAGEMENT…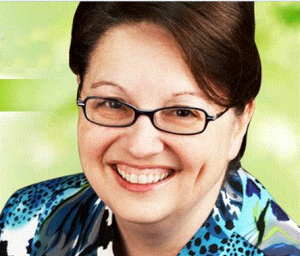 Karen Fox is known as Karen THE Connector.  She is a social media coach, strategist and speaker working with clients locally and internationally. Karen works with individuals in business and companies to take the fear and frustration out of creating their online presence. She helps those lost on  LinkedIn, Frustrated with Facebook or Feeling like a Twit on Twitter to understand and learn how to market through the social media avenues. She uses platforms such as Facebook, Twitter, Linked IN, Fan Pages, Groups, Blogs, Google+,Pinterest and Video to create vehicles to bring your social presence on line.
She spent over 27 years in the direct sales industry and built one of the largest most profitable teams in MO/IL. She earned numerous national and local awards.  When her company closed after 50 years, she took her passion for helping and CONNECTING others and her love of the internet to create her own company. That being said in 2009 Karen THE Connector the company was born.
You can find out more about Karen at KarenTHEConnector.com
Testimonials…
[quote style="1″]
"One hour of Karen's time in our office led to an increased comfort level in what we are doing at the Webster Groves Shrewsbury Rock Hill Chamber of Commerce with social media. Our "likes" have skyrocketed due to a few wonderful suggestions she made while in my office. I recommend you hire Karen Fox to speak, and THEN, hire her for a one on one. Great value, and she is a pleasure to work with." 

Rebecca Olson
[/quote]
[quote style="1″]
"Karen has that rare ability to help you attract your ideal customers via social media, then close more sales using proven techniques she's developed in her 27 years in sales. In the end, it's all about conversion rates, right? Who better to help in that regard than someone with a track record of success in both social media and sales. Well done, Karen." 

Dale Furtwengler
[/quote]

 [quote style="1″]
"Our company hired Karen to get "connected" with social media on LinkedIn, Twitter, and our FaceBook business page including a video. As savvy as I like to think I am, I could never have gotten this all set up properly and as quickly as she did. I also recently attended a seminar she held on LinkedIn and her expertise is exceptional! She really knows how to convey the information in terms anyone can understand. I would definitely hire Karen again and highly recommend her services to small businesses who need to effectively market their company and products on-line."  Fonda Totten
[/quote]
[divider top="1″]
How Successful Businesses Are Generating Tons of Leads with LinkedIn
This segment will cover:
The difference between those who are wasting time on LinkedIn, and the successful businesses who are generating consistent leads from their LinkedIn marketing activities.
How to design a successful LinkedIn campaign for any size business.
Why you need to be thinking of your LinkedIn campaign as a platform or asset.
The 3 cornerstones to any successful LinkedIn campaign.
How to develop permission assets within LinkedIn.
How to build, maintain and nurture valuable communities on LinkedIn.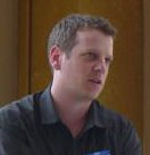 Josh Turner is the founder of LinkedSelling, a LinkedIn marketing and training firm that manages LinkedIn campaigns for companies in various industries, and helps businesses of all sizes to increase sales using LinkedIn. With clients throughout North America and Europe, his team's expertise is in designing and executing LinkedIn campaigns that consistently result in increased authority, prospects, and sales.
You can learn more about Josh at LinkedSelling.com.
Testimonials:
[quote style="1″]
"Best content and take-away value I've seen in a LI seminar." – Sheila Collins, Owner at SC Surfaces, LLC
[/quote]
[quote style="1″]
"We've generated several bid opportunities and got one PO from just a few hours of working the LinkedIn marketing strategies that Josh taught us." – Corey McDonald, Owner at Green Space Construction
[/quote]
[divider top="1″]
The Nine Twitter Mistakes That Block Clients and Cash Flow! 
This segment will cover:
The number one tool that will save hours of time while expanding your business to new heights.

The two updates that always get people sharing your posts and expanding your network

The secret to having your fans tell you what they want and how to sell it.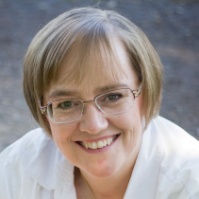 Darlene Hull is the author of "31 Days to Twitter Mastery: Creating a Mostly Automated, Highly Effective Twitter Presence for Your Business" and the founder of HotSpotPromotion.com, where she provides entrepreneurs with social media solutions to help increase clients and cash flow!
Darlene is also a barefoot endurance walker, a speaker, teacher, and former professional musicia. She takes her tea and chocolate intravenously.
You can find out more about Darlene at hotspotpromotion.com
Testimonies…
About my Social Media:
[quote style="1″]
"If you need assistance with social media strategy, or just some support in implementing your strategy, please consider Darlene Hull and Hot Spot Promotions! Darlene is both knowledgeable and personable, making strategy meetings a blast and implementation as smooth as possible for her clients. She is easy to get to know and has a great sense of humor. Dar cut to the heart of my social media needs in no time flat and offered a series of solid suggestions, as well as the support to help put them in place. I look forward to working with her more in the future!" Jessica Hagel, Fresh Moves Home Staging
[/quote]
[quote style="1″]
"If you are looking for a Web Site or help with a great Social Media campaign look no further. Darlene & her team have done several projects for us and we have nothing but good praise for the results. She has been able to put us where we need to be and I have watched her deal with others too. I have seen the results first hand. Small Business Owners don't always understand what they need or even why they need it. Darlene can take you from not knowing why you need it to completion in a short time period and within your budget. If you want results you can spend hours researching for the best or simply do what succesful business people do and delegate the duty to Darlene & the Team at Hot Spot! Thank you Darlene for your expertise, your integrity and your ongoing help." Jim Messner, Calgary Business Network
[/quote]
About the book:
[quote style="1″]
Just spend five full days to get your content running for the next 6 months! I cannot believe the relief I have now that it's all in place and I can see my web presence increasing day by day. Within 2 weeks, I increased my targeted followers by 18% and my tweets from 2 tweets per week to 9 to 14 tweets per day – without having to be on my computer for days! Once you get through the first week's assignments, you will get amazing information for setting up different web-tools to make it all as easy as possible, and you'll get great advice to complete your Twitter mastery!
[/quote]
[divider top="1″]
How to using Blogging to get and keep delighted customers: Success for businesses from 1 person to Fortune 10.
This segment will cover:
What works with businesses from one person sole proprietors to Fortune 10 companies.
Why blogging is one of the best, least expensive tools to generate business — if it is done right.
How Skype leverages social media to amplify your work.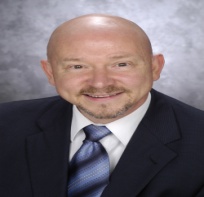 Blogging is one of the best tools that a company can use today without spending huge sums of money to achieve serious bottom-line results. Terry Brock has worked with Blogging since 2002 and before that as a journalist. He helps businesses around the world (35 countries and counting) to create sales-boosting strategies. He has worked with Skype as their Chief Enterprise Blogger heading up their writing, Skype video interviews and audio recordings.
He recently concluded a project with AT&T as the Editor-in-Chief of their big business blog where he coordinated the efforts of over 100 experts in subject topics like The Cloud, Mobility, Security, Social Media and many other areas. As a result, AT&Ts blog became the envy of corporate America and the post child of how to do corporate blogging right.
Terry is also a professional speaker and is a member of the Speaker Hall of Fame as well as being a Certified Speaking Professional. He knows how to talk! His speeches and webinars are always packed with lots of money-making information as well as entertaining, funny and most enjoyable. People in his audiences a delighted at what a great time they have and how much practical, real-world information they gain from being around him.
You can find out more about Terry at TerryBrock.com
Testimonials…
[quote style="1″]
"Terry was a partner of ours at AT&T as the editor-in-chief for our blogging efforts. I really enjoyed working with Terry and having him help evolve our blogging initiative. He was extremely collaborative and very easy to get a hold of to bounce around ideas or perform expedited work. Terry always had great new ideas for work that could be done to evolve the practice and "take it to the next level." I would recommend Terry to any organizations looking for an editor or video expert." Sam Nova "Our association first hired Terry Brock in 2010 as our keynote speaker at an annual conference. Terry's presentation was met with such rave reviews that we had to have him back in 2012. As we prepared for each of these events Terry brought a new meaning to the words "above and beyond". Terry spent months preparing for each of these conferences– getting to know our membership and the industry, writing articles for our publications, creating promotional webinars and videos, and so much more. Many of our members have come to rely on Terry for business and technology advice. He has become an integral part of our association's response to the ever changing world of technology, and we look forward to having Terry speak again in the future."  Chelsey Thomas
[/quote]
[quote style="1″]
"In 2011, I witnessed Terry Brock speaking twice as a main conference speaker. Terry was absolutely fabulous, sharing his expertise in relationship marketing and social media in a highly articulate, engaging, practical and entertaining way. I went away and was inspired to apply more from Terry's two speeches than I have before from witnessing a speaker. I was so impressed that I approached Terry to be a guest on my 'Be More. Achieve More' radio show on Voice America Business. This proved to be a wonderful opportunity to work with Terry Brock and get to know him personally. I was not disappointed. Terry has been a pleasure to work with, a truly inspiring expert and a thoroughly thoughtful and gracious person. Terry applied his expertise to push technological boundaries and film our show via skype as it went out live. Impressive as Terry was located in Florida, myself in the UK and the producers in Phoenix. I recommend Terry as a speaker who really adds take out value, a leading expert in his field and a very caring, fun and authentic professional. I am proud to have Terry in my network." Chris Cooper
[/quote]
[quote style="1″]
"From the moment I first connected with Terry Brock to Headline our Opening session of our CEO-MC, Community Association Institute, Retreat I knew I had found a winner. Terry contacted me immediately and from that point I had to hang on as his energy and personality took over. In a nutshell, Terry walked into the room filled with CEOs from throughout the US and 5 from Austrailia and he held the audience in the palm of his hand. He was an absolute hit. He was "bang on" in connecting with our industry and it was very apparent that he had utlized prep time to gain an understanding of the challenges we face; everything was well researched. Terry bonded with the audience and engaged their participation. The information he shared was both timely and pertinent. Our CEO-MC Committee hit it out of the ball park – and because of Terry – we can take a bow, but Terry was really the wind behind our sail – he truly made our work look easy. Everyone came away feeling the bounce from the energy he spread around the room. We have talked about technology for the last 3 years, but this was the first time the majority of the audience "shook their heads in agreement". They got it – and most importantly they bought into the fact that Terry's message helped move us closer to the technology that is all around us." Kaye Youngren[/quote]
[divider top="1″]
Putting the Pieces Together: Using Social Media to Attract Visitors to Your Website & Generate Qualified Leads
This segment will cover:
What Your TRUE Objectives for Using Social Media Are
How to Attract More Visitors to Your Website with Social Media
What is Inbound Marketing & How Does It Work?
The Key Element That Ties All of Your Online Marketing Together
3 Things Your Website Needs to Convert Visitors to Leads
7 Steps to Consistently Generate Qualified Online Leads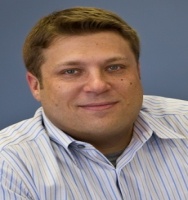 Aaron Corson is an Inbound Marketing Certified Professional, Blogger, Speaker and the Vice President of MarketPath. He helps businesses develop and execute highly effective Inbound Marketing strategies that combine social media, content marketing and search engine optimization to attract more visitors to their website and generate qualified leads online.Businesses often feel they need to be on Social Media, but have no real plan to help them achieve their objectives, grow their business and see a positive return on their investment. Aaron will share Inbound Marketing strategies that will help you put the pieces together to integrate Social Media as a part of your overall online marketing efforts.
You can find out more about Aaron at MarketPathOnline.com
A few testimonials…
[quote style="1″]
"Aaron is a true business partner. Excellent service and excellent results every time. We recommend Aaron to all our clients and
vendors." – Kate G.
[/quote]
[quote style="1″]
"Not only is Aaron a smart, creative, thoughtful marketer– he truly "gets it"– a quality that's hard to come by in today's marketing playing field. Working alongside him to develop Inbound Marketing strategies was an absolute delight. For anyone looking to employ his effective marketing services, know that you're in excellent hands with Aaron Corson." – Alec B.
[/quote]
[quote style="1″]
"Aaron and I always came up with such great ideas while brainstorming together. He always had a fresh ideas to share and I feel I learned quite a bit under his marketing mind frame." – Laura W
[/quote]
[quote style="1″]
"Aaron has done several projects for me and form my clients. They are fast and dependable. They help clients make smart decisions. It's refreshing to have a service provider truly places the client's interest first." – Barry G.
[/quote]
[divider top="1″]
Pinterest Power
This segment will cover:
What is Pinterest & how does it work?

How to use Pinterest to promote your business and get more exposure

Strategies to drive more traffic to your site

How Pinning can improve your SEO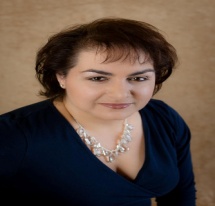 M2 Media Management grew out of an earlier business, Online Marketing Intro. After spending 2 years teaching online marketing basics to beginners Monica decided that the future of online marketing was being driven by social media and wanted to put her full attention on this fast growing & ever changing technology. "I live social media. It's what I LOVE to do!"
Monica McPherrin is an Social Media Manager & Consultant who has been online since 1996. Her focus is helping small business owners and service professionals (like coaches, health practitioners, speakers & authors) to use social media to promote their business, increase sales, create a web presence and manage their online reputation through outsourcing services.
Monica came to social media & online marketing from her previous career as a Divorce Recovery Coach. "I realized as much as I enjoyed coaching, I loved the marketing aspect even more and wanted to share what I had learned with others." Once I started teaching online marketing I became fascinated with social media and it's ability to use relationships to drive marketing. Even though the focus of my business has changed I have always maintained my desire to help others elevate their businesses and succeed.
Through one-on-one coaching, hands on classes and workshops, Monica shares her knowledge in an easy to understand style, making it easier for the beginner to get started and experience success. "My desire is to help fellow entrepreneurs realize the benefits and far reaching nature of social media & viral marketing."
You can find out more about Monica at M2MediaManagment.com
Testimonials
[quote style="1″]
"Monica has done a wonderful job of maintaining my social media network. She pays attention to my needs and reassures me when I am worried about upcoming events. She often supplies additional avenues for me to explore to get additional exposure for my product. She is available to respond to questions and concerns and often goes above and beyond in her support of me as a client." – Barbara Peters
[/quote]
[quote style="1″]
"When it comes to social media management and business strategies, Monica is a true professional. She is passionate and knowledgeable in the ever changing social media online world. When I needed to find social media expert to manage an very important client, I hired Monica. She exceeded my expectations and delivered results for my client. I strongly recommend her to anyone who wants to make a big slash in the social media and grow their bottom line using her strategies" – Pete Kane
[/quote]
[divider top="1″]