Marketing – Follow the Problem.  If you want to get the right audience's attention, you have to find out what problem you need to solve.  A well known catch phrase from a popular movie is "follow the money." For Internet marketing, the best advice is "follow the problem."  The whole concept is to follow the problem with a Great Solution!
How to make a million a day. How to lose 100 lbs.  How to avoid foreclosure in a down market. These are problems that drive people to search engines desperately looking for answers.  How do you know what people want and need to know?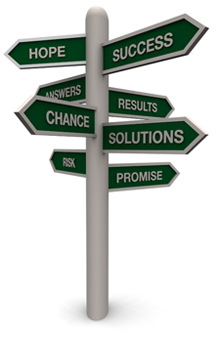 You have to research and listen into the online conversations in your niche to know where to begin your marketing. Start with keyword research for your topic.  Check in with Google  and find out what the trend of online interest is based on up to the minute searches.  Over days or weeks, you can see when the trend shifts and a new hot topic rises.
Don't be a troll, get involved.
Make sure that you contribute to the conversation. Nothing will get you barred from a forum faster than showing up with a sales pitch instead of being a participant. So Contribute not Solicit.
Once you make several posts and join the conversation, then you earn the to right to offer suggestions or recommendations.
When you get a glipse of a problem from comments in the forum, be bold and ask, "Does anybody have a good resource for how to . . . " If no one has a suggestion, there's  the next new  product waiting for you to develop.
You can also get a feel for problems by scanning major blogs like Technorati and Boing Boing. Subscribe to blogs that are popular with followers of your niche interest. Chances are they will comment on those blogs.
If you find that there's a product to address the problem, take a look at it.
What can you do to improve, simplify, expand or add a new twist to that answer? Is it a high priced product? Then you need to develop something at a slightly lower price point.
Is it cheesy or vague? That's is the tip to add more substance, get endorsements from reviewers and position your product as the premium solution.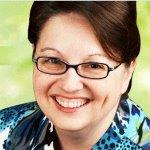 Karen Fox – better known as Karen THE Connector –  is a 
social media coach
, strategist and speaker. Karen works with companies and individuals to take the fear and frustration out of creating their online reputation with social media. She rescues those who are lost on LinkedIn, frustrated with Facebook, Feeling like a Twit on Twitter or Perplexed by Pinterest.  
Karen THE Connector