5  Years has drastically changed business.   Now let's see exactly how much it has changed in the last 5 years:
Ever say to yourself when cool technology comes on the market, "It doesn't get any better than this?", and five years later you say, "What was I thinking?" Some technologies change faster than others, while some are considered outdated and go away forever.  Business owners need to keep abreast of these technological changes as it could work against them if they do not. For example, a business that uses flyers in the mail or ads in a paper newspaper could have a bleak future gaining new customers. Why? Consumers today are actually turned off by mail that comes in the mailbox or "junk mail" and usually throw it out without even looking at it. Paper newspaper subscription sales have also declined drastically through the years and it makes it hard to reach potential customers. Although many newspapers also have online newspaper subscriptions, most are only good for reaching local customers. What can a business do to keep up with technology changes?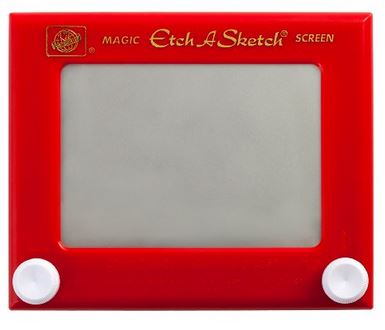 Do you know what was so significant about 1957?  The first iPad was created.  Ok it was called an Etch a Sketch then.. 
In the last five years, there are some notable changes that have occurred in technology, that have changed the way a business operates. Let us first focus on how a business receives payment. A business today does not have to depend on having a storefront or an office in order to receive payment. A customer now can use electronic payments to pay for a service or product. Electronic payments come in many forms including using electronic systems like PayPal, online billing, or even point of sale devices that attach to a cellphone for accepting electronic payments anywhere. An electronic payment system allows a customer to pay quickly, which in turn allows a business to ship quickly. This results in a faster turnaround and gives the business a chance to sell more goods in a shorter amount of time.
Another technology, social media, is a must have for almost any business today. Social media includes Facebook, Twitter, Instagram, Tumblr, and Google+. Having social media, like a Facebook page for your business, will help attract customers without any global boundaries. The idea behind social media is that one person will spread the word to someone and the next person will tell someone and so on that may eventually lead to hundreds, thousands, or more followers that could become potential customers. This worldwide exposure provides visibility for a business and allows a business to reach customers that local advertising would have difficulty reaching.
As technology evolves, data also increases. For example, applications for word processing and the Internet use more disk space on the computer than five years ago. Businesses also collect more data and store more data online so they can have access to the data easily without having to look at a ledger or open a file cabinet. With the increased desire to access data from anywhere and at any time, the "Cloud" technology evolved. A business can store their data in a "Cloud" that will allow them to access data from any computer, phone, or wireless device. There is no need to carry a flash drive or keep a large capacity hard drive on your computer or laptop. No matter where you store your data always make sure you keep a backup of all your data just in case the "Cloud" goes down or experiences technical difficulty.
If you need help with all those significant changes on social media we would be happy to help with a Complimentary Consult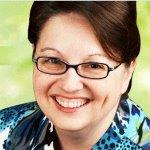 Karen Fox – better known as Karen THE Connector –  is a 
social media coach
, strategist and speaker. Karen works with companies and individuals to take the fear and frustration out of creating their online reputation with social media. She rescues those who are lost on LinkedIn, frustrated with Facebook, Feeling like a Twit on Twitter or Perplexed by Pinterest.  
Karen THE Connector