7 Qualities of Great Leaders that can make or break a Leader.  Leadership can be difficult.  It can be a daunting task! We have found there are certain qualities the are found in all great leaders.   If you are a leader and don't already have these characteristics don't worry they can all be learned with time and effort.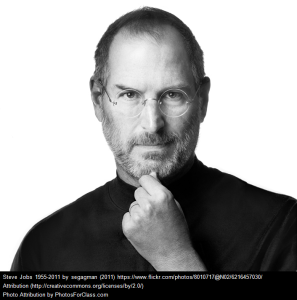 Everyone can come up with great ideas but the problem comes with execution.  This is wear a team and a great leader comes into play.   Leadership is everyone on the same page and following behind you.   If no one is following you, you are not a true Leader.
Here are the 7 Qualities to develop to enhance your leadership skills: 
Confidence:   Please trust those with confidence.  When your team sees our confidence, it gives them faith in themselves.   Confidence is contagious! 
Enthusiasm: Being enthusiastic just encourages excitement and collaboration.  When you so enthusiasm it represents your passion and willingness to share.  Always remember to take breaks.  All work and no play makes Jack a dull boy.
Solid: There will always be obstacles and times you don't know what to do but it is your job as a leader to keep the team focused.  You need to be the rock of steadiness.
Honesty:  One of the most important characteristics of a great leader is honesty.  Loyalty comes right behind it.   People respect those who lead by example, walk the walk and talk the talk.   They need to be able to trust everything you do.
Focus:  It is natural to have doubts and that is ok but never share those thoughts with the team.  Stay focused as it is quite easy to become distracted and not stay on track.  It is ok to have a vision but never forget to stay in the moment.
Flexibility:   A true leader can change course when needed without being thrown off course.  Change is inevitable it is how you handle that change that determines a true leader.    Be open minded and know just because someone has a better idea than you, doesn't mean you are any less.
Communication:  Be approachable!  Be clear to effectively communicate with your team and anyone involved in your collaboration.  Provide all the information people need to make educated fair decisions.
If you are a leader and you are concerned about your skills or ideas to become a better leader – let's have a conversation.  As a certified John Maxwell Leadership Coach there are a multitude of opportunities to build your confidence and skills to be the best leader you can be.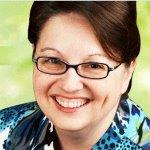 Karen Fox – better known as Karen THE Connector –  is a 
social media coach
, strategist and speaker. Karen works with companies and individuals to take the fear and frustration out of creating their online reputation with social media. She rescues those who are lost on LinkedIn, frustrated with Facebook, Feeling like a Twit on Twitter or Perplexed by Pinterest.  
Karen THE Connector