www.KarenTHEConnector.com LinkedIN
The above link is a short video with just an excerpt from the class on Lost in LinkedIN.
Tips on your profile on LinkedIN….
It is extremely important if you are in business or if you are a professional you have a profile on LinkedIN.   Don't just have one but complete it 100%.  This is your ONLINE reputation..  Make sure everything you say is factual.  DO NOT embellish the truth.
A Good Avatar is a photo of YOU… (not your dog, not a flower, not a city, not your family) that represents your face.  This is your first opportunity to have them know, like and trust you.  Eye Contact.  Doesn't have to be professional but a solid background and eye to eye…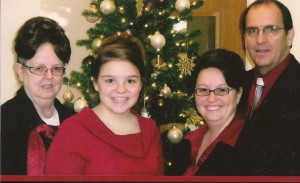 This is a BAD Avatar as you have decreased the size of the EYE contact.
Recommendations: you have a right to ask for if you have offered good service or a good product.   Most are more than willing to give them, you just need to ask.   Even better source is a Video Testimonial.  Can you imagine the credibility when your client tells how great you are and they see the excitement or they hear the emotion in their voice..
Here are a couple of my recommendations on LinkedIN.  Let them be real…
Jeannie Braun
, Executive Director, Fenton Area Chamber of Commerce (business partner)
was with another company when working with you
"Karen is the "GO TO" person for all of your Social Media questions and concerns. Karen stays informed and updated on all changes and upgrades regarding Facebook, Twitter, and LinkedIn. Karen's pleasant and engaging personality creates a positive learning experience for anyone wishing to learn and use this fairly new technology in their workplace." July 16, 2010
Angela Reynolds
(client)
Angela hired you as a LinkedIn Media Coach in 2010
Top qualities: Personable, Expert, Good Value
"Karen came into the Metro South BNI meeting and worked with the entire group on how to successfully use LinkedIn. She was very patient and spoke in a language everyone understood. She was very informative. The entire group enjoyed the training and several are going to hire her to train their sales force on the effective use of LinkedIn. If you are not using LinkedIn due to lack of knowledge I highly recommend Karen." July 23, 2010
Hope I gave you some food for thought on LinkeIN…  find me www.linkedin.com/in/karenlfox