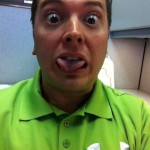 Are you one of those that are hoping Social Media will go away??  Instead of that happening you and your business may go away…
We certainly hope not but Social Media is a perceived value.  If you do not have social media icons that link your social media on your website, you are perceived as behind the times not only on your social media but on your industry as well..
As a social media coach, I highly suggest you have a presence on at least Facebook, Twitter and LinkedIn.  EVERY professional needs to have a profile on LinkedIN as that is your online resume.. Those hiring check you out as well as those looking to hire may offer you a position.  You also need at least 3 recommendations.   If I were looking for a plumber and I searched you in LinkedIN (it is becoming a search engine of its' own) I found I was connected to 3 plumbers in my 1st- 2nd – or 3rd level what would I look at next:
Who I was connected through if not first level …  someone I could actually speak with  then I would look at the recommendations as those can not be manipulated.  If I see you are getting rave reviews and the other 2 plumbers are not..you guessed it the one with the great recommendations is going to get my business.   You see I value my friends recommendation as we do business with people we know like and trust…  Does your social media platforms say I can trust you????

Need help optimizing your sites or taking care of your sites don't hesitate to contact us for a free evaluation…
http://www.Karen THE Connector. com     karen@karentheconnector.com
©  Karen THE Connector 2009