Facebook Business Page VS Groups
One of the most common question I am asked is should I have a Facebook Business Page or create a group.
 In most cases I would say the Facebook Business Page is the BEST was to go.  However, it does depend on what you are using the Group for.  Typically a Facebook Group is used in areas you want a group to be able to post and stay in a close contact.
I know several people who have a  Facebook Page for their business but also have a Group to work with a team or for community building.   Many coaches are using a Private Group as a place to answer questions.   (They can allow or not allow people to join the group)
Facebook Pages however are better to brand your company name.  When you post as a business it continues to give you brand recognition.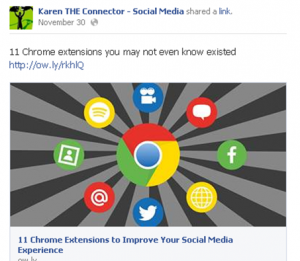 Pros of Pages
Facebook Pages increase your SEO (Search Engine Optimization)
Built-in analytics.  Allowing you easier measurement to determine what is working and what is not.
Pages allow you to Brand your Business by using your logo in each post
You now have the opportunity to advertise on Facebook Business Pages in several different ways.  You can target your advertising dollars to more specifics.
Facebook Pages allow the use of  Apps  (Applications) that can help you collect e-mail addresses, leads, run contest, determine top fans, etc .
Pros of Facebook Groups
Groups are the perfect place when you have a group that needs or wants to discuss something.  It could be a team, networking group,  school, church.  It is a perfect place for all coaches to lead a group discussion.   You can make a group public, private or secret.   Keep in mind if you leave the group open, it invites spam.

If you do want to use a Facebook Group specifically for your business here are the situations that would work for:
Support: If you are a coach or trainer and then a group makes sense as a place to get support
Forum:  A place where other members of a group can come and get help from each other
Expert Branding:  You may use a Page plus a group to build your strategy around a specific niche.   Just remember you if have to choose because of time… go for the Business Page.
Access: You can email the entire group
Ultimately, the purpose of Facebook for Business is to allow a safe place for potential clients to see more about your services or products at their own leisure.  They have opted in to hear anything you want to share about your great business.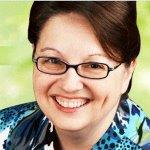 Karen Fox – better known as Karen THE Connector –  is a social media coach, strategist and speaker. Karen works with companies and individuals to take the fear and frustration out of creating their online reputation with social media. She rescues those who are lost on LinkedIn, frustrated with Facebook, Feeling like a Twit on Twitter or Perplexed by Pinterest.  Karen THE Connector