How to create a BRAND FAN….
Social Media has given everyone in business the opportunity to encourage Brand Advocates (Brand Fans).

One brand that comes to my mind is MAC vs PC… I still use a PC yet all my friends tell me if I would ever give MAC a chance, I would never go back..  At a NAMS conference recently that was the item they continually bantered back and forth on the fact EVERYONE knew a MAC was better.  MAC vs PC owners…  Thus being said MAC owners are BRAND FANS.
Another that comes to mind is Harley Davidson…  Who wants to ride a BMW or Goldwing when you can have a Harley.  Talk about BRAND Fan's if you see someone riding a Harley you will probably see a jacket that mentions that as well as other items. They want you to know what they believe in.  Ask a Harley rider, there isn't anything in the world like riding a Harley.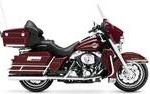 One thing you must remember is you can't MAKE someone become a BRAND FAN, you have to earn it.
Every company that has a good service or product has Brand Fans.  How do you know if you have Brand Fans?  When the topic comes up of your service or products are you the first one that comes up and are recommended?  This is the how you know if you have been honored as a BRAND Fan.
1)      Build a relationship  of listening to your clients/customers
2)      Stand behind your service or product
3)      Continually find new ways and information to best serve your clients/customers
Social Media platforms  such as Facebook, Twitter, Linkedin and YouTube has made it so much easier to create a Brand Fan.  Social Media platforms also creates such a viral affect it can lose a Brand Fan quickly.
Watch your reputation closely
Respond to ANY comments about your company.  Positive or Negative  (I highly suggest setting up Google Alerts to monitor you brand)
Thus this is the main reason for using Social Media Marketing to create your ROI (Return on Influence) so you are seen often enough it helps build your Brand Fans.  Remember you want to be known as the ONLY one who does what you do or offers what you do.  Not one of ..the ONLY one.
Remember the old saying is so true! Out of sight out of mind.
Never underestimate the power of one on one… Social Networking OFFline is just as important as Online to build a BRAND Fan.   Just remember to keep things very consistent ONLINE and OFFLINE.  They should never have to wonder if it is the same company.  They should immediately know from the business card, to the website, to any other materials that they are at the right place first glance.
Go build some BRAND Fans and  let them as my friend Russ says "let them be sneezers' in other words let them go Sneeze (Share) your information and Brand with everyone.
 Hopefully I can count you as one of my BRAND FANS.   If we are not connected on Facebook Please "LIKE" our page to receive great information when it comes to Social Media and Social Media Marketing.