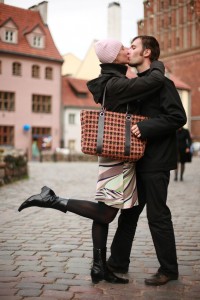 Do I have your attention?  If you were 16 – 18 I would most certainly have your attention?  You may be older and it probably raised your curiosity level as well.  My daughter came home the second day of school her Junior year and said her American Literature teacher told them he was going to teach them to kiss.. I knew exactly where he was going but they didn't.  So after he had them eating out of his hand he explained it the the KISS system.. I worked for a predominantly women's company so we called it Keep It Simple Sweetie and as my daughter shared that wasn't exactly how her teacher explained it.  The correct version was Keep it Simple Stupid.
This brings up two very valuable points…
#1) What does it take for you to get someone's attention in the media or on social media networks like Facebook, Twitter, LinkedIn, YouTube, Google+ and Pinterest?  Using Key Words are the ideal situation because it helps with your SEO Search Engine Optimization.  A  Key Word tool from google is an easy FREE way to start on that angle. That being said you have an option to drill down on a Keyword or phrase you "THINK" is being used in the market today for your industry and they will let you know how many local or global searches per month are being created for that keyword or phrase.  You may also put in a website and see what the keyword are for that site and their competition for buying PPC (pay per click) ads on google.  Again that is the IDEAL title if it includes your keywords but if I said How to Kiss Social Media would it have driven the same curiosity?  I don't think so!  In that case you have to opt to use the title that will get the most bang for the buck.  I could have went with how NOT to Kiss or the Wrong way to KISS and that might have gotten attention as well since the public seems to gravitate to the negative over the positive.
#2) item regarding KISS is what is stands for Keep It Simple Stupid.  Many times we are so close to our passion and speaking about our subject regularly we are use to using acronyms and words specific to our industry that people have no clue what we are talking about.  Ex: SEO means Search Engine Optimization and many know what that "term" means but no clue what the acronym meant.  We have to remember when explaining what we do, the more simple we can explain it the more people will understand.  It has nothing to do with intellect, it has to do with using it regularly and understanding the terms.  EVERY industry has those same issues when working with someone that is an outsider to the business.. Remember if those you speak to have no idea what you really do, you can check that referral right off your list…
Now Keep It Simple Stupid- sweetheart-sweetie – student… how ever you chose to say it!
This is why I have so much success working with my social media clients as I do keep it simple so they understand and I don't expect them to understand the first time explained.  It's a lot to take in and understand.  Everyone has to learn specific subjects, none of us are born with the doctor slapping us on our bottom holding us up saying this one is a Lawyer or this one is a Social Media Coach!
Karen Fox – better known as Karen THE Connector –
 

is a social media coach, strategist and speaker. Karen works with companies and individuals to take the fear and frustration out of creating their online reputation with social media. She rescues those who are lost on LinkedIn, frustrated with Facebook or afraid of being Twit on Twitter.  Karen THE Connector

Affiliate Disclaimer: Some of these link could contain affiliate links for which I am paid a commission.