Yes Scammers are alive and well.  Offline and Online…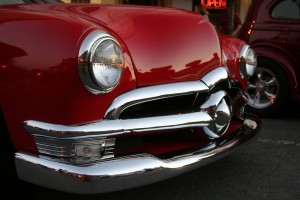 Even the very Savvy are being taken in by these professional scam artists. That is because they are good REALLY good!  They make it look so real and have an answer EVERY question you have.  On Facebook, scammers are creating new profiles and sucking in your friends as they have already agreed they were your friend.  If you get a second request don't fall it.  Even if it has your friend's photo, they just stole that straight from facebook.
As a social media coach I am quite savvy and was almost taken trying to purchase a vehicle my daughter.  They prey on those of us who are trusting and compassionate.   This car scam started off with a car in my area through carsoup.com , then when we started our conversation via email it changed.  She told me she did live close to me but after her recent nasty divorce she moved in with her parents in another state.  She also said the reason she needed to sell so quickly and it was so reasonable is because she was getting ready to leave Japan as she was in the service… Of course, that all made sense.  She had my applause and gratitude serving our country and bless her heart she just went through this terrible divorce.  She stayed in close contact and sent me 20 photos to see every detail.   Because she was in a hurry to sell, she told me she turned it all over to Ebay and they would ship it to me and I had 5 days to change my mind.  NO way I could lose as ebay guaranteed it.  I just need to get the money to ebay, they would hold it my 5 days and then they would release it to her. ( Let me tell you ALL the paperwork looked very credible)  When I sent an email to the EBAY email she provided and asked questions, they came back with the perfect answers on everything!  Then she told me I need to get a money gram and send to a specific person and when I questioned why it would be in a different state than either of us, she sent me info how it was on a rotating sequence and that was the next person in line since they all work virtually…  They sent me a phone number to call, yet every time I called it never said ebay and no one ever answered only a recording.   When I tried almost 3 hours to no avail, I called ebay and asked if this was one of their programs.  It was NOT!!!!!!
The first thing they said is to look at the email address or website address they gave.  Depts could go in front of ebay.com but not after.  Example it could have said invoicing@ebay.com but not ebay@ebayinvoicing.com.  Second thing is they would have you ALWAYS go through Paypal.
This Scammer kept staying in CLOSE contact and the minute I didn't go get the money like I had agreed upon until I got what I call a nudge from God…. Then it stopped abruptly and no more contact.
Then I got on Craig's list and started looking  again and now extremely skeptical.  Sent an email asking about a specific vehicle and sure enough I started getting a sob story and I felt like it was the 2nd season of a bad soap opera…
Be careful and do your homework no matter how REAL it looks…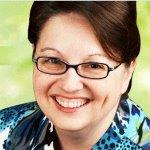 Karen Fox – better known as Karen THE Connector –  is a 
social media coach
, strategist and speaker. Karen works with companies and individuals to take the fear and frustration out of creating their online reputation with social media. She rescues those who are lost on LinkedIn, frustrated with Facebook, Feeling like a Twit on Twitter or Perplexed by Pinterest.  
Karen THE Connector