I don't care what you had for Breakfast.  I am being facetious with the title.  Be cautious when using  that information on the Social Media sites.  When it comes to what to post on your social media platforms, No one really cares what you had for breakfast, what time you went to bed or what you had for lunch.  Please do not share graphic details of how sick you or children were last night.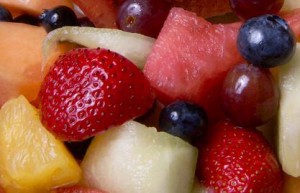 Remember Content is still King…. whether Facebook, Twitter, LinkedIn, Google+, Pinterest or YouTube.. it matters to the reader or viewer.
Share information that would be of value to you.. If not do NOT share.
1) Share Articles written by you or someone else but compliments your business.  Please make sure they are not written by your competition.  You can Google any subject and find tons of great information.  Please read the entire article before sharing.. some will use this as a way to add links to information that you wouldn't necessarily wish to share.
2) Share Videos..  Example if you are a Chiropractor you might want to share a video that shows how to exercise while working at your desk.. Talking about taking care of your body for a complete wellness program..
3) Anything News Worthy about your company… Press release, article, new employee, awards, etc…  Compliments are always welcome.  Instead of saying I spoke to a group about Social Media today.. (sounds self promoting) however if I say, What an amazing group of Women under the direction of Donna Gamache, and I had the privilege of speaking to them today about Social Media. (Make it all about them, not you).
4) Quotes or anything POSITIVE.. Never post when angry as your IQ drops drastically when you are angry.  Again, you can Google a quote just about any subject..
5) Questions or Polls…  This helps with engagement.  Maybe you are a Productivity Experts and you might want to ask..  How many emails do you leave in your inbox each night?  When do you check email?

Karen Fox – better known as Karen THE Connector –  is a social media coach, strategist and speaker. Karen works with companies and individuals to take the fear and frustration out of creating their online reputation with social media. She rescues those who are lost on LinkedIn, frustrated with Facebook, Feeling like a Twit on Twitter or Perplexed by Pinterest.  Karen THE Connector
Next post will be about Promoted Posts… have you tried one yet?