Social media is probably in almost everyone's vocabulary by now.
Businesses today are getting tempted to join the social media craze since it is a highly recommended marketing tool that will allow a business to get the visibility in the marketplace it needs. Without social media, a business has to depend on word of mouth and local newspaper ads; which has already been proven ineffective for reaching today's customers.
From a business standpoint how does a business go about using social media to promote its business? The first thing you have to ask is, how much does a business want to spend or not? Anyone one can put up a social media page for free and can spread the word outside social media to avoid paying advertising fees on social media outlets. However, will the "free" approach bring in enough customers and provide the global exposure a business needs? Let's look into some popular social media companies that are popular today like Facebook, YouTube, and Pinterest to see how they can help promote a business and what costs are involved.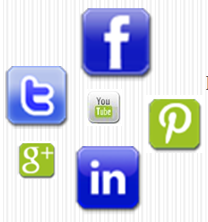 Facebook
Facebook (FB) boasts about its popularity based on the number of users and the amount of visitors that visit the site each day:
Has over 1.4 billion members
Site is accessed by over 900 visits from members each day
Over 700 million members use their mobile device to access their site.
Facebook also has claims it can help your business with advertising since it can target your desired audience and business goals. Advertising on Facebook is called Facebook Ads and the cost of these ads depend on several factors:
Daily or lifetime budget

Daily budget is the amount you want to spend on a particular ad on a daily basis.
Lifetime budget is the amount you want to spend over the lifetime of a particular ad.

Total amount you want to spend

Just because your target criteria results in a possibility of reaching 1 million consumers, does not mean you can afford to reach them all. You will need to find a scope that fits your budget.

Bidding

Bidding involves how much you want to spend either for cost per click (CPC) or cost per impression (CPM). An impression is an instance of your ad entering the user's FB screen for the first time.
The big question now is how much will a FB ad cost you? There is a way to determine your FB ad costs before you make a commitment to buy an ad. After you set up a FB account (if you do not have one), navigate to the FB Ad page.  Next, click the "Create Ad" button. After you have entered your ad specifications during the ad creation process, navigate to the Pricing section. Here, it will give you an idea of how much your ad will cost. At this point you can either cancel the ad or proceed to continue creating an ad.
If you have decided to create an ad, you can keep track of all sorts of statistics associated with your ad. FB uses Ad Manager (also available as an app) to gather performance statistics like how many "likes" a page has gotten, the number of people who saw your page, the number of people who clicked and/or commented on your page, and the age and gender of the people that visited your page.
YouTube
Another popular social media site is YouTube. Although FB allows you to post videos, YouTube is the king when it comes to video postings since YouTube focuses mostly on videos.  Advertising on YouTube is in the form of video ads that will appear before other videos that people are requesting to watch. You will need to create a video you are going to use for an ad before you create a video ad on YouTube. If someone has a subscription to YouTube Red however, they can bypass viewing the ads.
What is the cost of a video ad on YouTube? YouTube allows you to set your budget to whatever you are comfortable with. YouTube also uses CPV (cos per view) like FB does. If a viewer skips your ad before 30 seconds you do not pay a cent; you only pay if a viewer watches your ad longer than 30 seconds. You can target your audience with several targeting options: age, gender, location, interests, and more. They are currently offering a $100 credit for $25 you spend on video ads. I was not able to locate what the minimum cost per click is in YouTube.
Like FB, YouTube offers statistical information about your ad and allows you to make adjustments to your ad at any time. You can run multiple ads at once to see which one works best for you. Some statistics that are collected for your ad include where your ad was viewed, how many clicks you got, how many views you paid for.
Pinterest
Pinterest is a site that uses visual bookmarking to help you discover and share creative ideas for your business. I have to embarrassingly admit I had to create a Pinterest account to write this article. It was a simple signup process that allowed me to choose my five top interests from the start (you can change your interests at any time). Unlike FB, Pinterest will bring up blogs and pictures of people you don't even know or have never "liked". In doing this, it creates an interesting array of mosaic landscapes of information. One neat thing I found from navigating around Pinterest is you can post something on Pinterest and also click a button on your post to also show your post on FB. These posts can also be adapted to share your posts with other social sites including Google+, Twitter, YouTube, Flickr, and Github.
An existing website is needed in order to use Pinterest from a business standpoint. After you confirm your website, Pinterest helps track customers that navigate your existing website and what they are doing. Pinterest has an interesting way you can advertise.  If you plan to sell your products on Pinterest, you can use Buyable Pins. These pins are added to your product pages in Pinterest and allows a customer to pay for your product directly through a secure checkout without having to leave Pinterest. As a business owner you will not have to pay any commission on any Buyable Pin sales, plus you still have full access to customer service related areas like shipping and customer support.
Pinterest does have a Promoted Pin and Organic Pin that will cost you for allowing them to promote your products to produce more awareness, engagement with customers, and traffic to your site. However, these pins are only available to certain businesses in the U.S. You can apply to be on the list of preferred companies by getting on their waiting list. The costs depends on campaign cost, terms of your Pin, which target audience you use, and how you set up your bid price (starts at $.10). The higher your bid price, the higher up your product will appear in a search list of similar products. For CPC campaigns you pay for each click to your website, and for engagement campaigns you pay for each engagement with the user.
Regardless of which social media technology you use, it is important for the business owner to review multiple sites to see which ones are the best for them. Depending on the goals, budget, and audience a business owner is targeting to reach, one social media may site may be a better fit than another.
This is just a taste of Social Media for Businesses… Call for an evaluation today!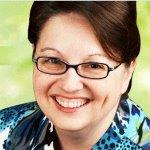 Karen Fox – better known as Karen THE Connector –  is a 
social media coach
, strategist and speaker. Karen works with companies and individuals to take the fear and frustration out of creating their online reputation with social media. She rescues those who are lost on LinkedIn, frustrated with Facebook, Feeling like a Twit on Twitter or Perplexed by Pinterest.  
Karen THE Connector