Is Social Media Mobile with Apps Today?  ABSOLUTELY…..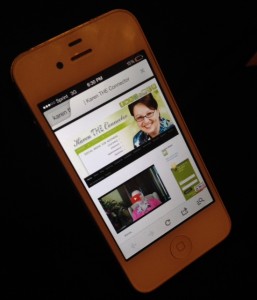 This great article by The Productivity Experts has a fabulous infographic  talking about the Super Hero App user.  Is Social Media Mobile with apps today?  Just ask the person using apps on their mobile phone today trying to be more productive.  How often do you do business on your phone or iPad?  Monthly, Weekly, Daily or Hourly?  This is why a mobile friendly website is so important.
According to a recent statistics from  Pew Internet…..
91% of American adults have a cell phone with 56% of American adults owning a smartphone.
Are we Obsessed?
44% of cellphone owners admit to having slept with their phone next to their bed.  They wanted to make sure they didn't miss any calls, text messages, or other updates during the night.
67% of cellphone owners find themselves checking their phone on a regular basis for messages, alerts, or calls — even when they don't notice their phone ringing or vibrating.
29% of cell owners describe their cell phone as "something they can't imagine living without."  Not sure how they made it before cellphones.
So many have dropped their laptops or notebook computers for the simple, lightweight iPad.  What about you?
This is a list of recommended 100 Apps for your business and your iPad
20 Essential Business apps for your iPhone and iPad. This is an amazing list of must have apps.  Apps I have never heard of with such GREAT value!
Tempo sounds like a must have for every business owner or professional and it is FREE.  Many of these apps do have a fee associated with them.  Another app that looks like a MUST have is PERCH to help you with your Social Media keeping up with your competition.  (This is also available on Android as well)  Bitrix24 is a great cloud based intranet opportunity and has a free version as well as an upgraded pay version. Quip creating your word documents and adjusting to your screen size automatically looks like a must have.  Password Box looks like a great app for a place to save your passwords in one location.. Free for up to 25 passwords.