You probably don't know who Karen Fox is!
My Daughter recently said to someone, "you probably know my mom Karen Fox as she is in the Fenton Chamber too".  They couldn't place me, however when my daughter said "Karen THE Connector".. they knew exactly who she was talking about…
That is what you call branding…

Take the branding test….
When I say _____ what comes to mind
1. Coffee
2.  Hamburger
3. Truck
4. French Fries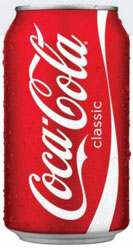 5. Pancakes
6. Aspirin
7. Scotty McCreery
8. have it your way
9. only the best tasting Tuna is______
10.______ The real thing

11.Finger lickin good
12.fly the friendly skies
13.reach out and touch someone

14.You're in good hands with

15.Don't leave home with out it

16.plop plop fizz fizz
17.2 scoops of raisins in a package of
18.leave the driving to us
19.Snap crackle pop
20.The happiest place on earth
21.Best part of waking up
22.We'll leave the light on for you
23.Good till the last drop
24.$5 footlong

25.Let your fingers do the walking
26.Just do it
27.Baseball apple pie and
28.The Choice of a New Generation
29.Can't eat just one
30.Take Home A Sack (takehomeasack)

1)

Starbucks

2)

McDonalds

3) Ford4) McDonalds 5) IHop 6) Bayer 7) American Idol 8)Burger King9)Starkist 10) Coke11) KentuckyFried Chicken12) United Airlines 13) AT&T

14)

Allstate 15) American Express 16) Alka-Seltzer 17) Kellogg's Rasinbrand 18)Greyhound19) Rice Krispie20) Disney21) Folgers22)Motel 623) Maxwell House24) Subway25) Yellow Pages26) Nike27) Chevrolet28)Pepsi29)Lays potato chips30) Steak N Shake




When your product or service is mentioned does is automatically bring your

Business Name
or product to mind?

As my Friend Russ Heneberry (Website Design) says you need to fill the cubbyhole of other people's mind for that particular service or business.. Remember you don't want to be known as one of the BEST you want to be known as the BEST….(THE ONLY name that comes to mind because no one else can fill that cubbyhole like you)…


Example…When I say

Public Speaking Coach/Trainer  Fred Miller is the ONLY person who comes to mind….

Balloon Entertainer Sammy J

CopywriterKristen McLain (Kris the Scribbler)

Branding Expert Lethia Owens

Fitness Coach Maureen Wielansky

Productivity ExpertCathy Sexton

BookeepingLori StClair

Holistic Dr/ChiropractorDr Cheryl Shea

I think you get the idea… You need to be filling someone's cubby hole in their mind and for
them to believe you are the ONLY person that does what you do or your product is
the ONLY product that fills their needs… I can only hope someday the cubbyhole
for Social Media Coaching in your mind will only hold the name




Feel free to leave comments of those who fill your cubbyholes…


© Karen THE Connector   Feel free to use this article in it's entirety with a link back to the original post.