Join this EXCLUSIVE Group
Connect to YOUR Power
Skyrocket Your Revenue
Build Leaders not Dreamers
Stay ahead of the competition in Sales & Marketing
Magnetize and Grow the Right Team
Have more energy – reduce the stress
Have more fun
Learn the true balance scale
Reduce the strain of People Pull
Retention through relationships
Financial and Time FREEDOM
Live life on your terms
If you said yes to 5 or more of those then don't waste time and click on the apply button below.  You owe it to yourself to invest in YOU!   The greatest gift you can give your team and your business is to invest in yourself with personal development and stand in your God given POWER.   Join the next Power Circle!
Yes I speak your language.  I spent 27 years in the Direct Sales industry with a very large prominent company building one of the largest and most profitable organizations in my company while being recognized in the top 3% personally.  My beloved company closed their doors in 2008.  Went on to establish and build a successful marketing company called Karen THE Connector working with businesses of all types including serious sales leaders helping them dominate their market through her creative strategies online and offline.   Recently completed my certification as an international John Maxwell speaker and coach.  As a visionary  I  can help you stand in your POWER and move up the ladder with ease while having fun in the company you love and trust.  Don't waste your valuable time trying to figure it all out..  Make more money with less time and stress join the Power Circle!   
I am thrilled to share with you a unique blend of Success like no other.  I am working with some very talented and passionate Direct Sales Leaders in the St Louis area.  We are forming a strategic Power Circle of Serious Women Direct Sales Leaders who are ready to level it up and stand in their power.  After completing the John Maxwell speaking and coaching certification this started as a mastermind but quickly elevated to a Direct Sales Power Circle. It addresses all the struggles you have an amazing leader  and the brilliance in this all new  POWER CIRCLE can't be matched.   It Is designed to shift your mindset, grow your business, enhance your leadership and elevate your talents to the place God intended them to be. If you are thinking that is exactly where you are, don't waste time and sign up below since there will only be one from each company chosen.
"After working with Karen I saw myself differently and got a promotion with my company I gave up on a couple years ago that I didn't think was ever possible. She saw things in me I didn't know were there."  Brenda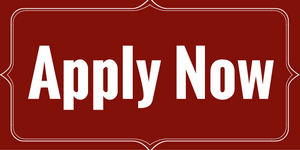 Get in on this 9 month Power Circle now at the BEST price… It is a $4997 Program…  Scroll down as you will not believe the price if you secure your spot now.  
Plus get 1 bonus event for early sign up before this begins in January

  This will include:
In person Monthly Group session once a month – This is a 9 -month program Facilitated by Karen Fox
Each month you will receive training, feedback, sharing, accountability and an action plan for implementation
It will be an intimate setting with no more than 10
Only 1 per direct sales company  (so you have the freedom to speak about your needs and concerns) 
This will be a safe zone so no soliciting or recruiting during our Round Table Session.  This is for personal and business development.
You will have a Private FB Group to share, ask questions and keep files to have access at your fingertips.
Each session will be a total of 3 hours.
Each session will be recorded with exception of the group masterminding time should you have to miss a session
Once a month we will have a live event on FB in our private group for asking any questions or voicing any concerns you are experiencing in your business to the group and to keep you accountable.
The purpose of these Round Table Sessions is to provide training and support to ensure each member is building a strong and solid foundation for their business.  These sessions will provide training as well as support through dedicated time for masterminding in the circle with other members and have FUN!!!  This is why I am being so selective while forming our circle.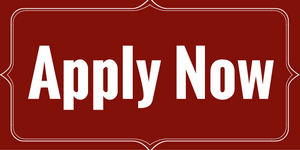 Apply for this EXCLUSIVE Group and Stand in YOUR POWER!
       ONLY $2997 for this Intimate 9 month program
The Cost is ONLY $2497  if you
reserve your spot by Dec 14th 
Plus enjoy 1 additional event
Applying does not insure your spot nor does it obligate you in any way.  You will receive a phone call from me, making  sure it is a great partnership. We will need to confirm you are the first to sign up from your company.  If not you will have other options.   

If you are not local and interested in our Online Power Circle please send an email to karen@karentheconnector.com
Any questions email Karen @  Karen@KarenTHEConnector.com or 314-323-5493