LinkedIn List is out.  Remove these  overused words on LinkedIn ASAP if you want to be located and stand out.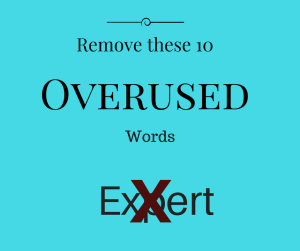 LinkedIn shares a list of the words you want to remove from your profile.   They are the most overused words that have lost meaning and value.  The Words NOT to use from LinkedIn is out!
How are you using LinkedIn?  Did you realize you can over use words and become lost in the shuffle.
No one sets up a profile with the thought I don't want to be seen or influence anyone to lead them to your business or to you personally.
The top 10 LinkedIn buzzwords:
Specialized
Leadership
Passionate
Strategic
Experienced
Focused
Expert
Certified
Creative
Excellent
This is an excellent article about this subject.
By using these words you are thrown in a bucket of a million other people in the same industry or business.
Think about maybe Driven over the word Passionate, Educated Executive over Expert or maybe Outstanding VS Excellent.  You get the idea. Find words that make you stand out among the crowd.
This is no different than any other branding in your business.   What do you deliver to your client that isn't something they expect?   Example everyone wants to talk about Great Customer Service.  I would say so what, I would expect that.   Superior Customer Service makes me think you stepped it up a notch.    When companies say we are honest, well I didn't expect to be lied to.
If you have your LinkedIn profile prepared ready to attract  companies hiring, you have to stand out among the 500 -1000 others applying for this same position.   What can you do to brand yourself that the potential employer says I have to at least have a conversation with this person.   That is the first step in being hired.
If you need help finding your business or personal brand please contact us for building your magnetic brand.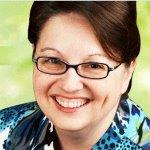 Karen Fox – better known as Karen THE Connector –  is a 
social media coach
, strategist and speaker. Karen works with companies and individuals to take the fear and frustration out of creating their online reputation with social media. She rescues those who are lost on LinkedIn, frustrated with Facebook, Feeling like a Twit on Twitter or Perplexed by Pinterest.  
Karen THE Connector