Social Media could be killing your business!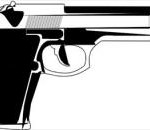 1) Do you know who your target Market it?
Or are you guessing?
Have you done an analysis of any kind to know who your target market is and where they hang out online?

2) Do you advertise your business and you all the time?
Do you try to sell  something or some type of service every time they look at you in any of the Social Media venues?  Have you done it so much they turn you off in their mind and never read your information?

3) Do you ever talk about anyone else?
Do you use the 80/20 Pareto Principle?   Give back to the community and to your readers 80% of the time and talk about your business 20% off the time?
Hate to tell you if you are not sure who your target market is, where they hang out on line, only talk about me, me, me and never give back to the community, Social Media is not killing your business YOU are.
Which post encompasses true social media?
a) I just sold a house today  b) Just love finding some of the best people in the world their dream homes.. This one was in Fenton today.

a) 20% off everything today     b) We are treating our great customers like you to a 20% discount today.
a) Book a Party with me! Call me!   b) Those choosing to have have a few friends over and get away from stress call me.  Bonuses included….
a) I have a sale on all my services  b)  It's your lucky day.. I am sharing my expertise at 20% off certain packages today through Thurs.  You DESERVE it!
a) I can help you with all your decorating needs     b) I love helping clients like Susie, she and I partnered together decorating the home of her dreams.

Take the emphasis off of I-I-I and put it on them……
If you want to advertise your business it should be run like a business and on facebook you are going against their rules to advertise or do business on a regular profile.  This is why Business pages were created and clients opt in to hear what you have to say about your business and they can opt out at any time..
If you want to make sure you are marketing yourself and your business in a business manner send me an email at karen@karentheconnector.com  for a free evaluation.  Just put free evaluation in the subject line and your links or how you are listed on each site.
Karen THE  Connector   www.karentheconnector.com